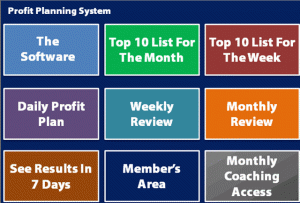 Marlon here.
Introducing the world's FIRST 1 click Internet marketing plan software.
Here is your link to promote it:
http://www.getyoursales.com?p=YOURAFFILIATEID&w=1clickplan
That goes to a 20 minute video that is VERY compelling if you watch it.  Commissions are 50% of $197 – our hard cost of shipping the planner. Check this out: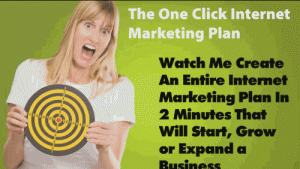 Watch just a LITTLE of that video and I bet you'll be sucked right into it!  I expect great conversions for as $197 product.
Email:
—> Subject:  Announcing the World's First 1 Click Internet Marketing Plan
—>  Subject:  Your Internet marketing plan done in 2 minutes a month
—> Subject:  Finally, the 1 click internet marketing plan
—————– Email ——————————–
Hello,
If starting, growing or expanding your Internet marketing business seemed
too confusing, overwhelming or hard, you MUST watch this video by
Marlon Sanders.
In this video he'll show you how to complete your Internet marketing plan
each month in only 2 minutes.
Go here right now before he takes the video down:
http://www.getyoursales.com?p=YOURAFFILIATEID&w=1clickplan
——————– End Email —————————————————
You could also use THIS in your email:
Watch me create an entire Internet marketing plan
in 2 minutes that will start, grow or expand your
business.
————————————————————————————-
If you want to just emphasize the Planner vs. the 1 click software, use this:
Announcing the world's first Internet Marketing Profit Planner. It's now available for you to promote.
Your login for your stats and tools is at:
http://www.grabyourstats.com
Insert your affiliate ID where indicated
================
Email Swipe
================
Subject:  New 43-page PDF freebie exposes 5 minute daily ritual
to getting $8,333/mo. in 2014 (potentially)
Hello,
Just in time for the New Year:
Marlon Sanders' new 43-page PDF report called:
"Here's My Whole New 5-Minute Daily Planning Ritual That
Could Potentially Propel You to $8333 a Month In 2014…
Starting 10 days from now"
http://www.getyoursales.com?p=~AffiliateIDHERE&w=planner
Here's to an awesome 2014,
Sincerely,
PS: Grab it now:
http://www.getyoursales.com?p=~AffiliateIDHERE&w=planner